2017 Short Film Programme
A selection of the most exciting new shorts from up-and-coming talent.
Soho jimbo
Chris Chung | 2016 | English | Comedy | 7 mins
A wanderer plays two rivaling triad gangs against each other in their bitter war for Chinatown.
Express Delivery
Beau Fowler | 2017 | English | Crime | 12 mins
When a Bounty Hunter drags Swifty, a street-wise New Yorker from the back of his trunk, Swifty manages to uncover his true identity. He now must now dispatch him before the clients arrive.
martial arts animation collection
Iveta Karpathyova | 2017 | Silent | Animation | Various
A collection of short animations inspired by Martial Arts from illustrator Iveta Karpathyova.
i am not the devil
Samuel Smith | 2017 | English | Fantasy | 8 mins
A professional thief infiltrates an illegal, back street auction. His well planned robbery is up turned when he realises the auction is selling an innocent girl as the devil in human form.
Blindsided
Clayton J. Barber | 2016 | English | Action | 13 mins
Blind man Walter Cooke ventures to his neighborhood corner store to buy milk and apples. When mafia thugs try to shake down the storeowner, He shows them what a blind martial artist is capable of.
Portrait of a Martial Artist
Stefan Louca | 2016 | English | Documentary | 8 mins
Mini documentary on Xue Zhang, a Martial Artist and Self Defence practitioner, coach / instructor.
The Real Target
Harry Kirby / George Kirby/David Cheung | 2017 | English | Thriller | 20 mins
A team of secret agents are sent around the world to track down and expose weapons of mass destruction and take down corrupt government officials and criminal king pins.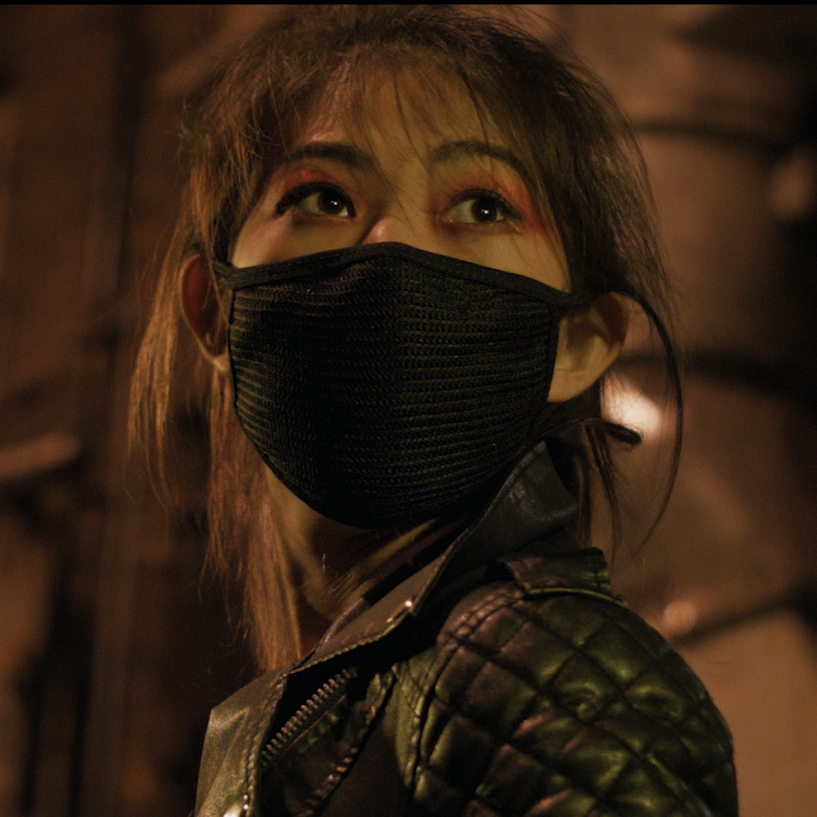 Shadow Warriors
Bulent Ozdemir | 2017 | Mandarin (Eng Sub) | Action | 4 mins
Two vigilante warriors out to rid their city of a notorious gang boss have only one thing standing in their way. Their RIVALRY.
"V.S.A Tournament" - Chapter 1
Lee Admassie & Aristote John Boyo | 2017 | English | Action Drama | 13 mins
A mysterious corporate figure, bored with his lavish lifestyle decides to launch a street fighting tournament. As the contenders battle for supremacy on the streets of London, unbeknownst to them an intricate power struggle and conspiracy unravels with them as the pawns. As the schemes and combats build to an explosive climax who will be the ultimate victor?
In a City Piece - Urban Tai Chi
Barry McGinlay & Jamie Thomas | 2017 | English | Documentary | 4 mins
Barry McGinlay is a World Tai Chi champion & European Gold medalist. In this short, we pay visual and musical homage to three major influences in Barry's life; the urban environment, the art of Tai Chi and reggae music, a sound track running through his life.
dead End
Colin Emerson and Jean-Paul Ly | 2017 | English | Crime | 6 mins
"DEAD END" is a thriller focused on two long time friends involved in a deal that goes south.
Kowloon Killers
Leif Johnson | 2017 | Vietnamese, Cantonese | Action | 12mins
The story is told retrospectively by our hero at a Kowloon walled city randevu. We follow a handful of Vietnamese surviving in Hong Kong. They have found themselves victim to a double cross as the local triads are on out for blood. Nowhere to run and held at gun point at a supermarket in Mong Kok we see all Hell break loose. But our protagonists don't except their fate easily.
CAIN & ABEL - CURSED EARTH

Phillip Ray Tommy | 2017 | English | Drama, Thriller | 22 mins
Cain and Abel are two supernatural entities engaged in a war that has lasted thousands of years. The Abel corporation have obtained a mystical artefact that holds a power capable of destroying a god. This sets the two sides on a collision course that will scar the entire planet.
LAST CHANCE
Brad Watson | 2017 | English | Action | 2 mins
A feisty woman teaches a lesson to a cocky fighter
KUNG FU
Tianhao Xu | 2017 | English | Experimental | 24 mins
A film exploring and questioning the relationship between kungfu and philosophy, tradition and modernity, and perhaps other things that have emerged through the process of making.
Foxy
William Kan | 2017 | Mandarin | Animation | 4mins
In order to help Rubin get rid of the chasing gang boss Dou Pi, kind-hearted heroine Hu Yifei takes on Dou and his gang members. To Dou Pei's embarrassment, Yifei shaved Dou Pi's chest hair into a heart shape. However, the righteous Yifei was then sued by Doupi. What will the outcome be?
The ARt of Balance
Calif Chong Ngai Man | 2017 | English | Documentary | 14mins
An exploration of the philosophy and spirituality of Chinese martial arts that two British disciples have found, dedicating their lives to teaching and learning Shaolin kung fu and Wudang Taichi.
MMARAP
Ashleigh Archer | 2017 | English | Documentary | 8mins
A short documentary based on MMARAP (Mixed Martial Arts for Reform and Progression) compiling footage of Mixed Martial Arts with young disabled and non disabled enthusiasts as they express their passion and talents.